At our house
Hiya, all! It's me Michelle, sahm to 7 beautiful children. It is my hope that with this web page we can better keep in contact with our friends and family. I hope you guys enjoy it here.
Saturday, August 29, 2009
Friday, August 28, 2009
Tap, tap, tap... is this thing on?
Been gone for a lone time. Did ya miss me? I know, I know life just wasn't the same without my incoherent babbling. Well I'll try harder to at least keep the blathering to a consistent basis;-)
Here are some of the things going on around here.
this kids trying to crack the code on Dad's brief case too bad they don't know that there's no candy in there only beer and wine making books.
See the resemblance? I'm not sure why the picture has blue ear lobes though. Must be some sort of artistic interpretation;-)
My Blogroll
Eco Living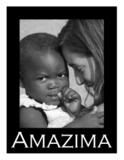 Previous Posts
Archives
About Me
Name: chel
Location: British Columbia, Canada